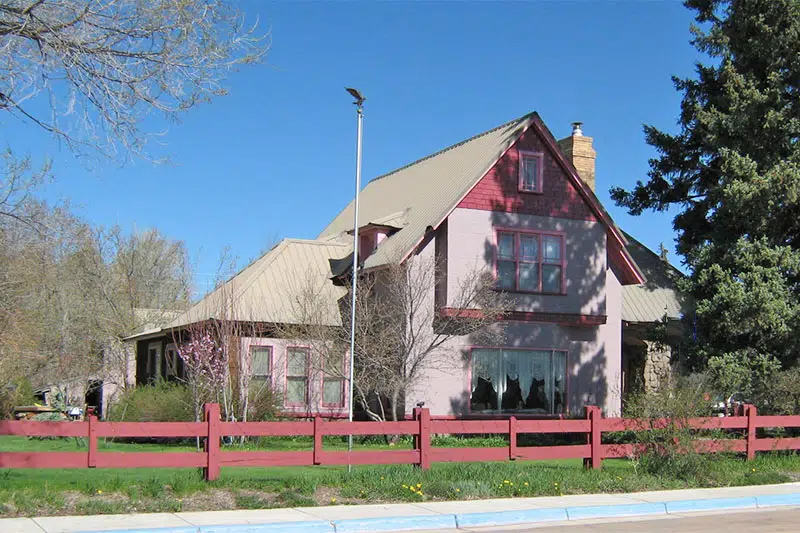 The Parlor Car Bed & Breakfast has one of New Mexico's most visited attractions in its front yard. Directly across the street from the Cumbres & Toltec Scenic Railway, the Parlor Car's proprietors, Wendy and Bonsall Johnson, have been welcoming trail enthusiasts to the little town of Chama for a quarter century. Bonsall says the kids across the street have the best train set! Wendy's astonishing memory for details allows her to deeply connect with guests. Her love of baking and hospitality doesn't hurt, either.
When friends and family would visit us in Fort Collins, Colorado, where we lived, they would call it Wendy's B&B, because I would bake and give them a real inn-type experience. My friends said I should open a restaurant, but I wasn't going to do that.
I worked in a bank in charge of a program that employed high school juniors and seniors for credit for working there. It gave them a glimpse of working life. Bonsall was and still is a veterinarian, who once set up a big animal hospital in Denver for low-income owners. Here in Chama, he offers his kennel areas to people with pets who want to ride the train.
We'd been coming to Chama for 18 years to ride the Cumbres & Toltec, and the train in Durango, too. But Colorado was becoming too crowded and busy, and we'd been thinking of leaving for a smaller place. On a trip to Chama in 1997, we saw a for sale sign on the house and bought it. It had been operating as an inn for a period of time but was sitting vacant for about five years. The yard was very neglected, and the house needed paint, but the inside was pretty special. It still had the pressed tin ceilings from when the house was built in 1924.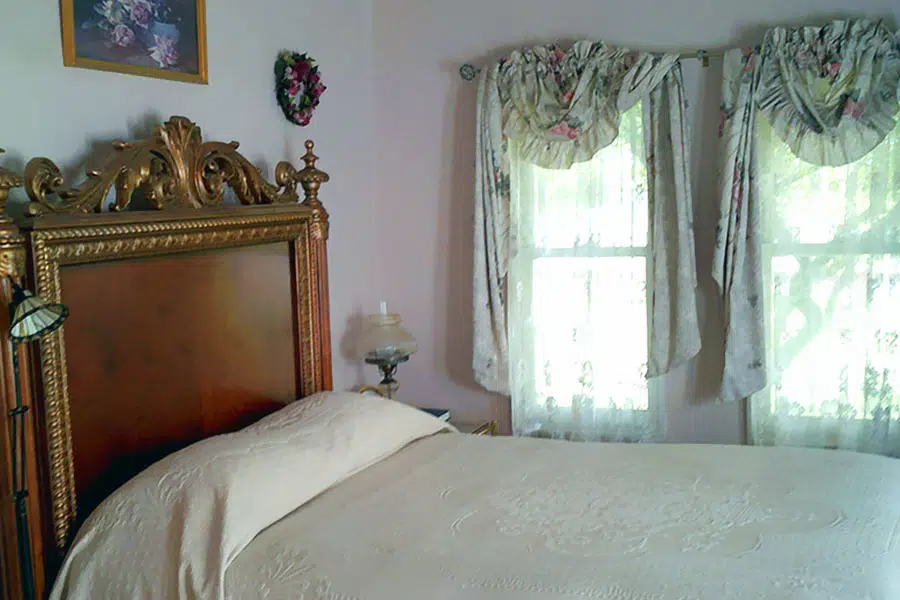 When we walked in the first time and saw the window seat and the built-ins between the living and dining area, it reminded me of my grandparents' house that I enjoyed as a child, and my parents' house, too. It so reminded me of places that I loved – that's what appealed to me about the house. And we saw the potential in a bed and breakfast in Chama for guests coming to ride and work on the train.
We also loved (and still love) trains and had been looking at different places to move where trains were, like Durango and Silverton. Back then, Chama was very quiet. In 24 years, there's been some change, but not much. There are now sidewalks and streetlights, where there weren't when we first moved here. We used to go out with flashlights to help guests who arrived at night, and right out to the backyard to stargaze because it was so dark. Of course, some very nice new businesses have moved in, too. It's still pretty small, though.
Our friends said that we'd been collecting things all our lives for just this kind of opportunity. Our big sideboard in the dining area takes up the whole wall. We had it custom made about 50 years ago, with leaded glass windows because we wanted something that looked old.
Bonsall's grandmother, Julia Shepard Gunnison Porter, was a wonderful artist who studied at the Sorbonne, and some of her paintings hang on the walls. We brought our 1927 player piano, which has a beautiful tone. Lots of guests play it when they are here.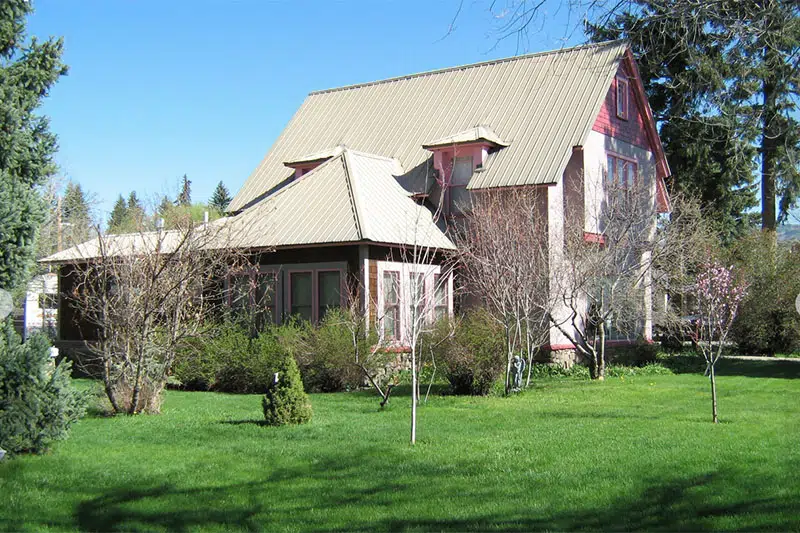 Writers and photographers doing research on trains have stayed, and one gentleman, a descendent of President James A. Garfield, came to ride the train and photograph the monument to him that's on the Cumbres route. When the workers found out that Garfield had been assassinated in 1881, they stopped the train and had a service. It became routine to stop at the place, so the railway decided to build a memorial to him.
A woman came to see the house because her grandfather built it. She gave us framed pictures of him and his family that hang in the entryway. That for me is the best part of being an innkeeper, meeting people from all over the world.
THE PARLOR CAR BED & BREAKFAST • Wendy & Bonsall Johnson
311 Terrace Avenue • Chama, NM 87520 • (575) 756-1946
parlorcar.com
Facebook: casablancanm • Instagram: #parlorcarchama