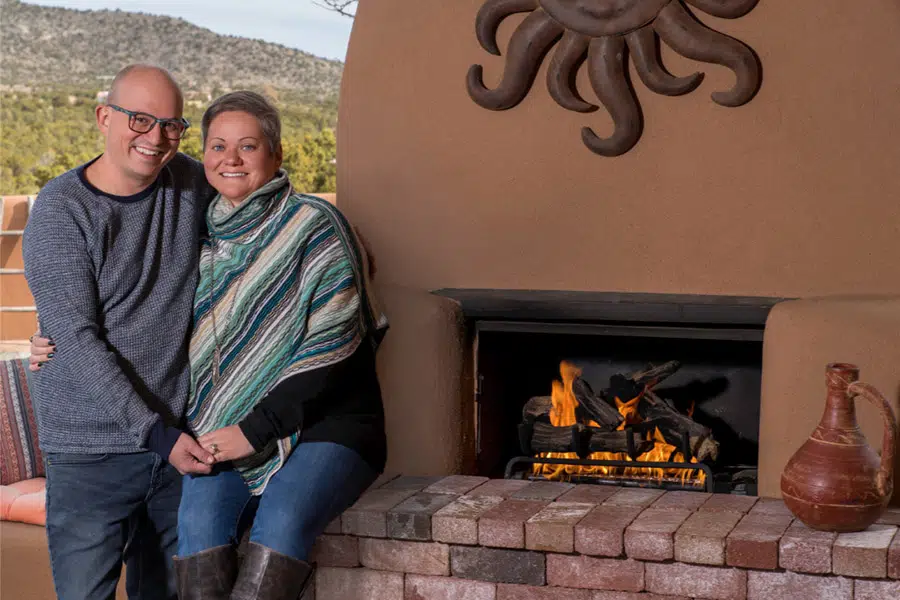 Bobcat Inn Bed & Breakfast owners Jessica and Ryan Miller have their hands full. They own two computer businesses, are hobbyist beekeepers, jewelry makers, pet parents to six dogs, and actively involved in one of Santa Fe's premiere annual events. All in addition to running Bobcat Inn. For the Millers, honoring New Mexico traditions goes hand in hand with bringing the Bobcat into the 21st century, as Ryan explains.
We bought the bed and breakfast because we fell in love with B&Bs on Cape Cod, where we got married. We said one day we'd buy and run one. When the Bobcat Inn came up for sale, and it was located in the rural eastern part of Santa Fe that we love, we jumped at the opportunity. Eventually, we would have pursued owning an inn because it was part of our retirement plan, but not as soon as we did. We're only in our early forties now and in our thirties then, which traditionally is young for innkeepers.
That was in 2016. We had moved to Santa Fe a few years before from Pennsylvania, and love the culture, people, and landscape that this area has to offer. Especially the dark night skies where we are. The Bobcat Inn has a more rural appeal for us than being downtown so close to other properties. It feels like Santa Fe but with more modern conveniences.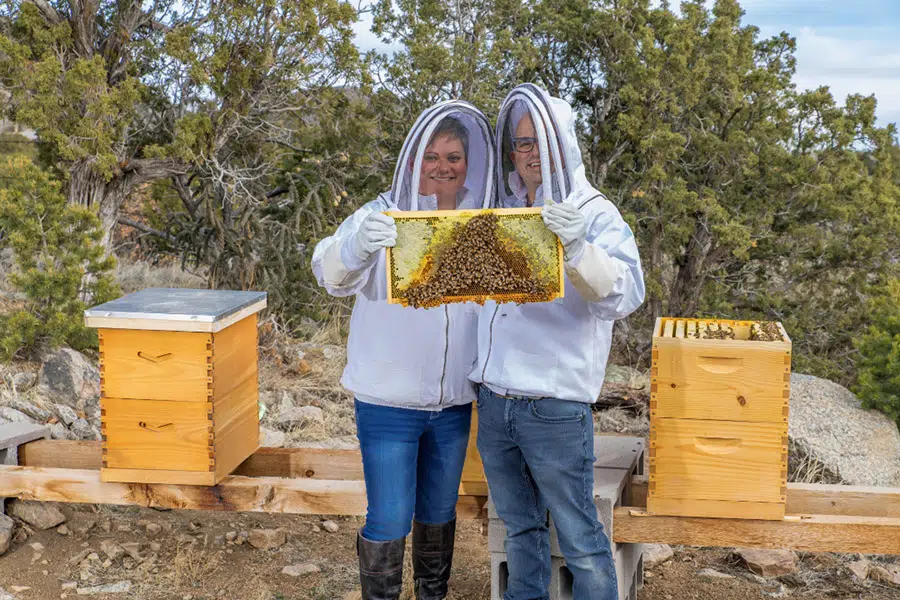 Jess and I are both ordained and enjoy offering small elopement packages to guests, which we saw a huge uptick in with travel restrictions over the last two years. We also own two computer companies, so part of what we did when we bought the Bobcat was to modernize the technology. We added gigabit internet to support guests who want to work during their stays, and more modern multimedia experiences like smart TVs, smart lighting, and smart cooling and heating. We don't do anything with paper anymore; check in and out is completely electronic. Some guests really love that because they prefer not to interact with anyone during their stay.
But while we're committed to using technology, we're keeping the reason people stay at bed and breakfasts – the personal touch. I cook breakfast every day and have conversations with the guests from around the world and all walks of life. We love getting to know them, learning what they want to do in Santa Fe and helping them do it. I also handle renovations, maintenance, and the contractors. Jess is in charge of decorating, marketing and operations of the inn. She's replaced just about all the furniture in the inn since we bought it.
When she's not overseeing the day-to-day management, Jess makes upcycled/recycled silverware jewelry. She really loves to meet new people and talk to them even more than me. Showcasing Santa Fe's wealth of activities and experiences is her thing, too. She created a 200-page interactive digital guide book that all guests get before they even arrive. She updates it monthly to be sure all the information is current.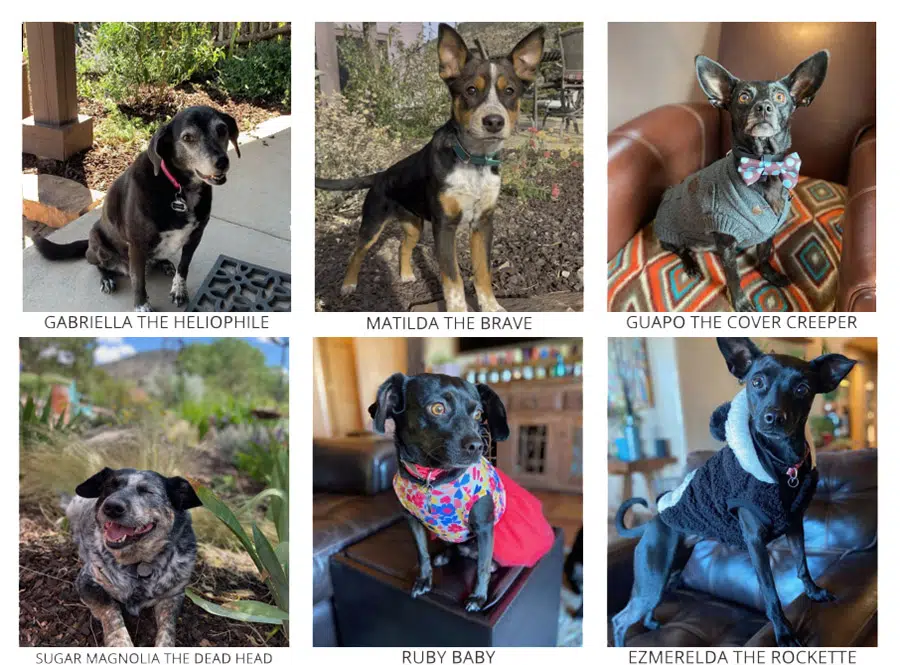 We're very involved in Santa Fe life. Our big community involvement is with Kiwanis and especially the annual Zozobra event every September. In fact, I just completed service as the president for two years
We're also beekeepers and have 25 plus hives on the property. Our honey is included with breakfast when we have it, and we source local honey when we don't. Some beekeeping seminars are in the planning, too.
When we aren't in the Inn or working on a computer, we love getting out hiking with our dogs around Santa Fe and Northern New Mexico. Any or all six of them are happy to visit with guests who need their dog fix, too.
BOBCAT INN BED & BREAKFAST • Ryan & Jessica Miller
442 Old Las Vegas Highway • Santa Fe, NM 87505 • 505-988-9239
www.bobcatinn.com • info@bobcatinn.com
Facebook: TheBobcatInn • Instagram: @bobcatinn • Twitter: @theBobcatInn