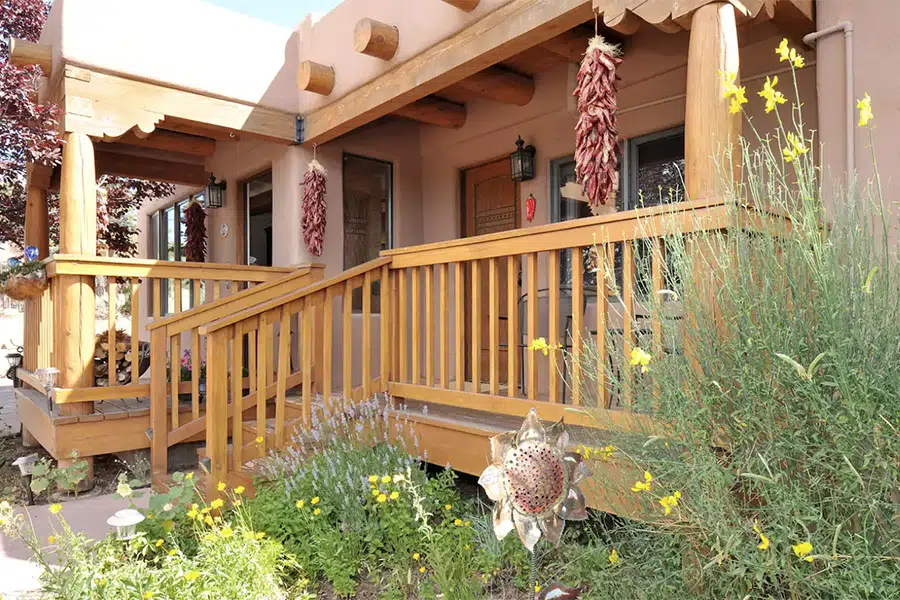 Colleen Davidson and Shaan Minhas had been coming to New Mexico for more than 15 years to visit her parents before deciding to leave the corporate world of Dallas behind for good. The decision to slow down their lives was prompted by Shaan's lamentation one evening that he didn't even have time to do dinner dishes. Why not eat off paper plates, instead?
"My comment really struck a chord with her," says Shaan. "We both worked for big firms at the time: Colleen in human resources and consulting, and me in finance. Then in 2004, Colleen took a writing class at Ghost Ranch. Her essay, Paper Plates, explored how she had no time to enjoy our family – we have seven children – because we were always rushing around."
On a later trip to Santa Fe, the couple discovered Casa Cuma by happenstance. They'd been looking at another bed and breakfast property, but that offer fell through. As they were walking through the Casa Cuma Bed & Breakfast neighborhood, the for-sale sign caught their eye. A knock on the door led to a tour of a room, and a quick call to their realtor. But they never really expected to reach her. It was New Year's New Year's Eve, after all. Luckily for everyone, the realtor met them in her office parking lot to help them make an offer that very day.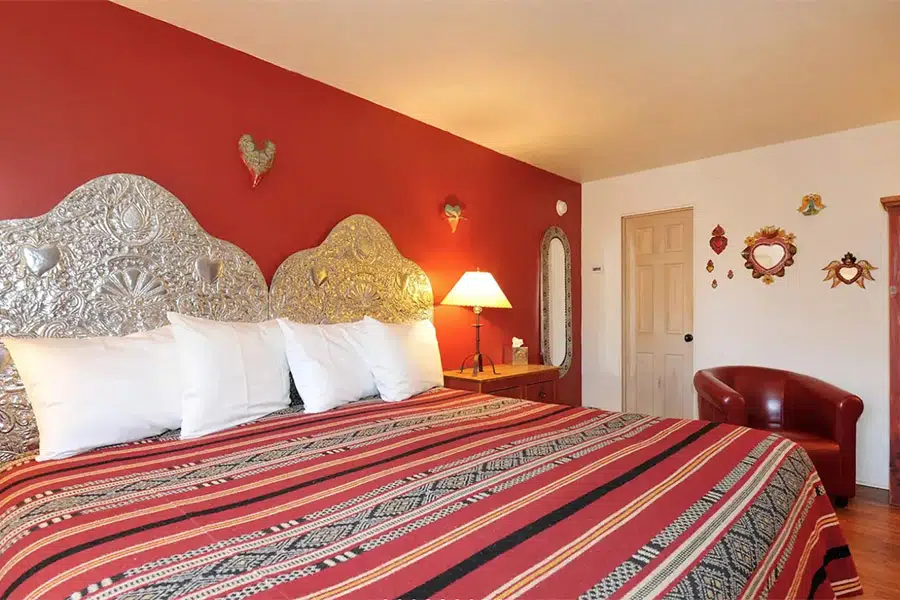 "We were meant to be here," says Shaan. "We liked the neighborhood. The house was big enough to have room for all of our kids to stay, in addition to being an inn. I moved to Santa Fe in early 2006 before Colleen did so she could finish a project in Dallas. Two days later, I had my first guest. And I discovered I really liked being an innkeeper."
Colleen's love of people and entertaining comes from her minister father and study in the culinary arts – pastry specifically. She and Shaan always entertained in Dallas, and she loves to cook. Becoming innkeepers seemed like a perfect way to marry their business skills with their desire to slow down their lives.
Over the next year or two, the couple added a bedroom to the inn, and combined the living and dining rooms into one big space. They've since added private, outside entrances to all the guest rooms, portals and landscaping for relaxing, and painted the house a cheerful yellow. They continue to keep a room free for their now-grown children and grandchildren to visit. Colleen's design influence, from the original art and photographs, and all the furniture the couple has collected over the years, is seen everywhere.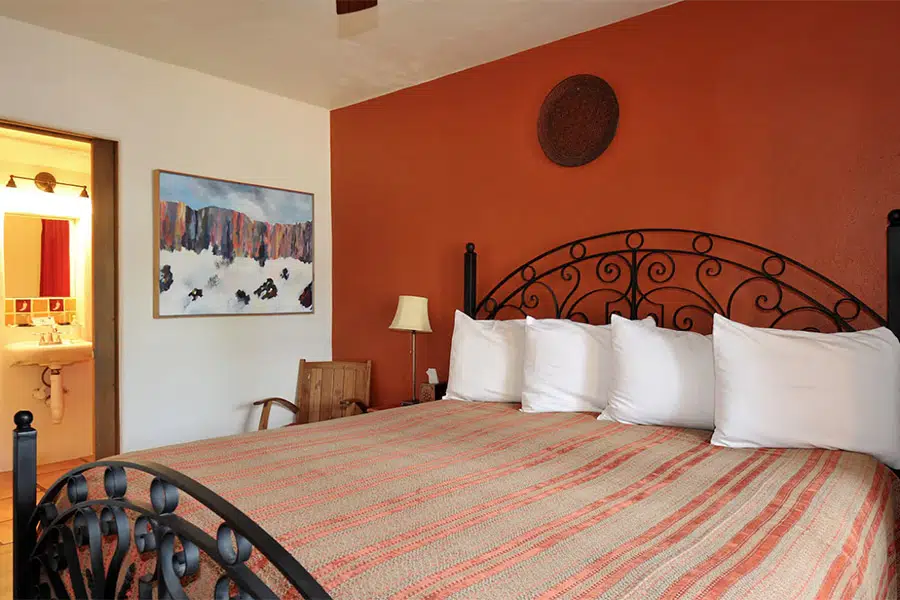 Serving breakfast at the inn family style, using Colleen's recipes, was a deliberate choice, too. Guests could meet each other, and she and Shaan could meet and greet them – it's their favorite part of being innkeepers. Shaan recounts one memorable occasion when a guest mentioned he managed wine buying for a grocery store. "I told him that I knew nothing about wine, and always wanted to learn the basics. So, for an hour, I learned about wines!" he says. As most innkeepers do, Colleen and Shaan crave the connections they make with visitors – whether one time or repeat guests. Visitors over and over again tell them this is one of their favorite things about Casa Cuma, too. Colleen and Shaan now have literally thousands of friends around the world.
"And we love that there's an ebb and flow of guests so the kids and grandkids can come home and stay here. This is something we'll be doing for a long time," says Shaan.
CASA CUMA BED & BREAKFAST • Colleen Davidson & Shaan Minhas
105 Paseo de la Cuma • Santa Fe, NM 87501 • 505-216-7516
www.casacuma.com • info@casacuma.com
Facebook: CasaCumaSantaFe • Instagram: #casacumasantafe