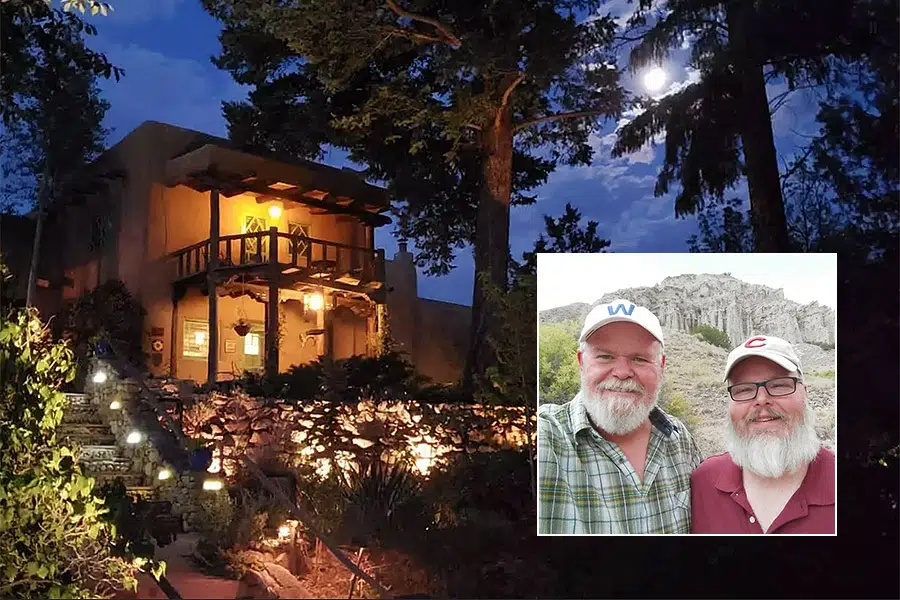 Dan Clark and David Solem own Inn of the Turquoise Bear in Santa Fe, famous for being the first private American home writer D.H. Lawrence stayed in. Dan acts as innkeeper, while David has a therapy practice and pursues music – he's principal keyboardist for both Santa Fe Pro Musica and the Santa Fe Symphony, as well as organist for First Presbyterian Church. Like many innkeepers, Dan's path to hospitality started many years ago and far away from the historic property he manages.
I wanted to be an innkeeper for 35 years – at least that's what David would say. The madness of it appeals to me. I grew up on a farm in Central Illinois and was very active in school – I was senior class president. My professional background is in human resources and organizational development. When people think of a people person, they think of me.
When my boss from my first job out of college retired, he and his wife built an inn in Maine. That planted the seed for me. About 15 years ago, I ran their inn for them when they were on vacation. I liked all the aspects of the small business, and the prospect of owning an inn was appealing. Hospitality is where you meet people, right?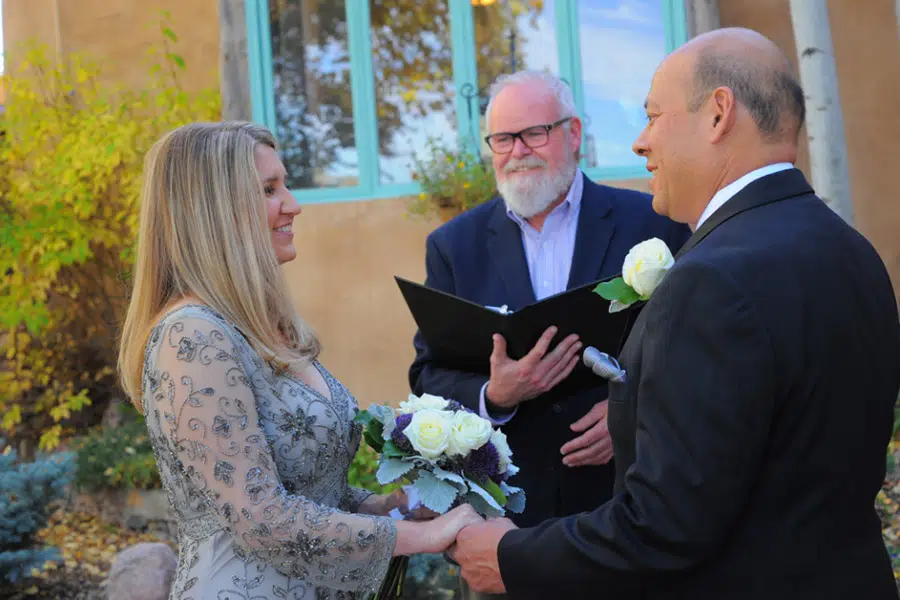 Before we thought of relocating away from Chicago, though, I joined the Professional Association of Innkeepers as an aspiring innkeeper. I've been a member for almost 20 years. We learned a lot about what sellers and buyers want at conferences and workshops, not to mention the food and day-to-day operations aspects of the business.
Learning those things really cemented the idea of turning my interest into a midlife career transition. We were in Chicago for 24 years and loved it, other than weather. But we knew we didn't want to be there in our 60s and 70s. So we started looking at smaller markets. We wanted a four-season business opportunity, so looked mostly at the Western U.S. We visited Santa Fe in 2006 for first time. Honestly, the second day in Santa Fe, we pretty much knew and said let's move here. We came back five to six more times, working with a consultant to help us through the purchase process. We wound up staying at most of the bed and breakfasts in Santa Fe to see them and how they operated.
Santa Fe has embraced us since we moved full time in 2013. The Inn of the Turquoise Bear had been for sale for three years before we finally reached an agreement for it in 2014. But it wasn't an easy process.
The inn was the home of poet and essayist Witter Bynner, a prominent Santa Fean active in the cultural, artistic and political life of the city. The earliest parts of the building date to the early 1800s. This property has so much curb appeal and history, but it had fallen on sad times. Knowing what we knew about business, and innkeeping, we knew it was going to be a challenge to bring it back to its glory. It's still challenging.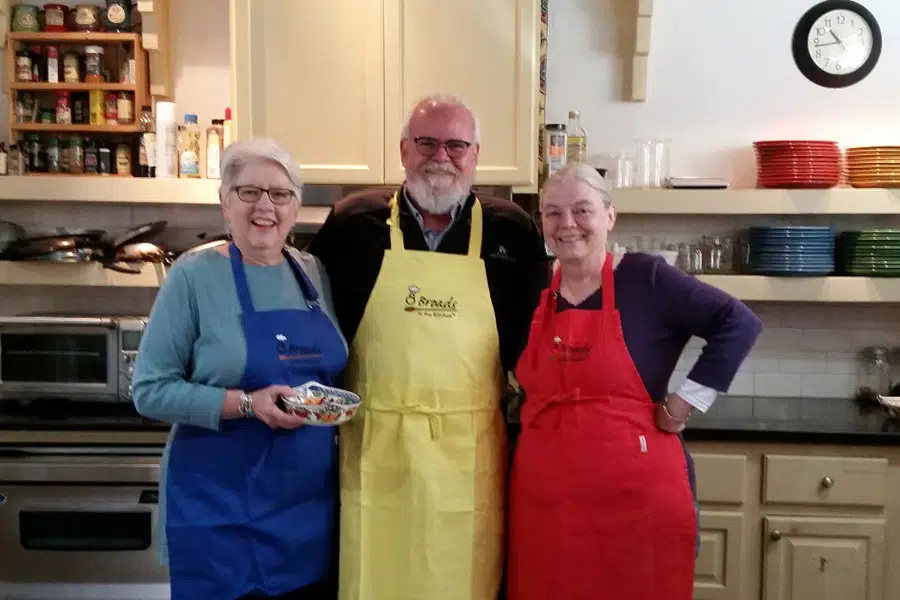 But I love it when I'm here in front of people. When I'm with guests, serving breakfast or at an evening reception, it's very rewarding. As is sharing with them how to enjoy their visit to Santa Fe. All of that gives me energy and is what I love most about the job.
Of course, people comment about how romantic it must be running a bed and breakfast. The reality of it is not romantic. It's not about muffins and beautiful gardens. Never underestimate the challenges of 200-year adobe with flat roofs and dirt walls, and no schematics, and being in the land of mañana. That's what we all love about New Mexico, but it's different if you're a business owner.
I'm competitive and want us to be the best bed and breakfast in Santa Fe. This is where my human resource background serves us well. I meet people where they need to be met. And I wanted a project, and I got one. The project continues today.
INN OF THE TURQUOISE BEAR • Dan Clark & David Solem
342 East Buena Vista Street • Santa Fe, NM, 87505 • 505-983-0798
www.turquoisebear.com • innkeeper@turquoisebear.com
Facebook: InnoftheTurquoiseBear • Instagram: #innoftheturquoisebear