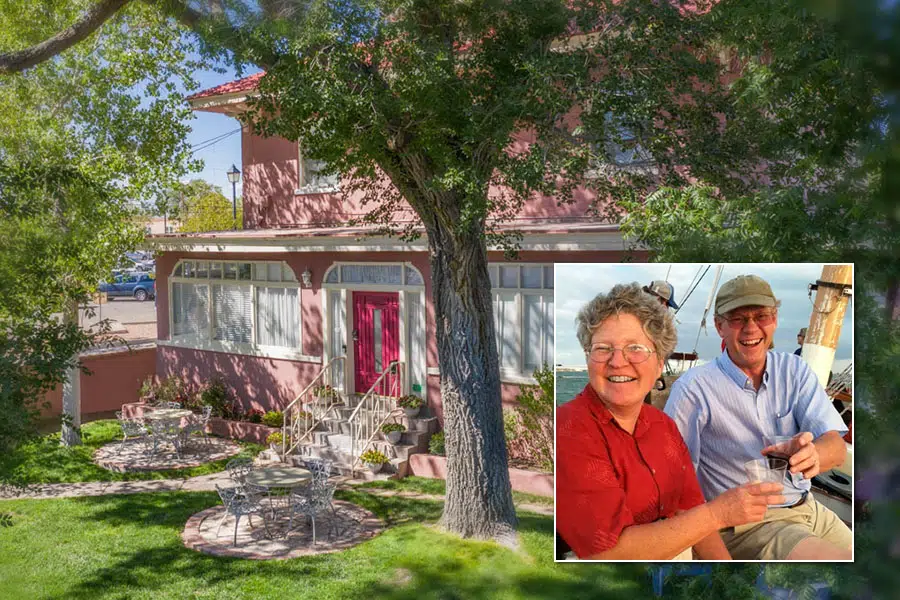 Staying at a bed and breakfast for their 10th anniversary planted the idea for Kathy and Steve Hiatt's journey to becoming the innkeeper/owners of Albuquerque's Bottger Mansion of Old Town. The couple say it looked like a cool thing to do. But it was the opportunity to use their inherent strengths and acquired skills that accelerated the adventure.
"It's often the case that innkeepers think that owning a bed and breakfast will be fun. And it is in many ways," says Kathy. "We already had an interest in cooking, and we're both pretty handy with maintenance. Running a B&B requires a multitude of skills, though. You've got to deal with different personalities, property maintenance, food service, the challenge of marketing and sales. This is a discipline that requires a variety of interests and the need to be warm and hospitable while you're doing it all."
Kathy, originally from Delaware, says it was the opportunity to work for themselves instead of large law firms and high tech corporations.
Kathy and Steve, a Santa Fe native, met in the military when both were studying Russian at the Defense Language Institute Foreign Language Center in Monterey, California. Since then, the couple has lived all over the country and spent time in Japan with the military. After a layoff from the software industry, they ventured into the challenging world of food service. They bought and refurbished a mini-donut cart in Portland, Oregon. That's where they learned the intricacies of commercial food preparation and running a small business, which serves them well at the historic Bottger Mansion of Old Town in Albuquerque. They also attended a three-day class for aspiring innkeepers in Vermont in 2002. It took two years to get back to Albuquerque, though.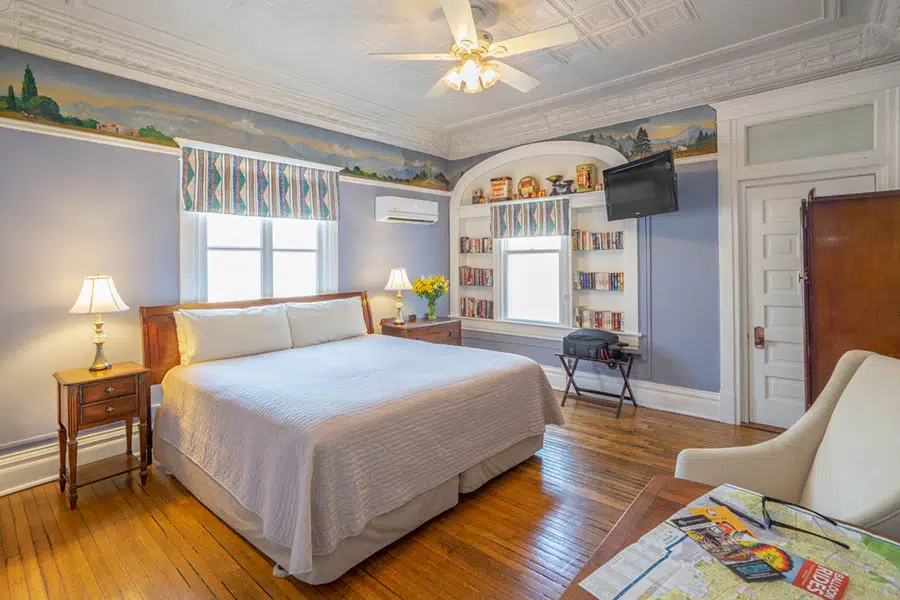 "My parents were still living here, and we wanted to be closer to them," says Steve. "We created a list of places of interest to us – Austin, Ashville, Nashville, the Oregon coast, even Santa Fe. For us it was about trying to find a place where we wanted to live and seeing if there was opportunity there, rather than looking for any particular B&B."
When an interesting possibility in Austin didn't pan out, the pair wondered aloud if the Bottger Mansion was still for sale in Albuquerque. A quick phone call confirmed that it was. Steve rearranged travel plans to fly from Texas to New Mexico. The rest is almost two decades of history.
The Hiatts were in their late forties when they took over the Bottger Mansion, then considered young for a career transition into innkeeping. Today they say they are seeing people in their late 30s and early 40s leave lucrative careers or borrow against their retirement to venture into the rapidly changing bed and breakfast field.
"Many people think of innkeeping as a retirement career, but we don't know anyone like that," says Steve. "People may 'retire' from whatever career they had and soon discover that this is a business, not a hobby. And with technology changes, even over the time we've been innkeepers, having digital skills is important. With everything online – websites, social media, booking platforms, email, even television – you really must be knowledgeable about it all these days. Several times we've presented at national conferences on how to use technology in business."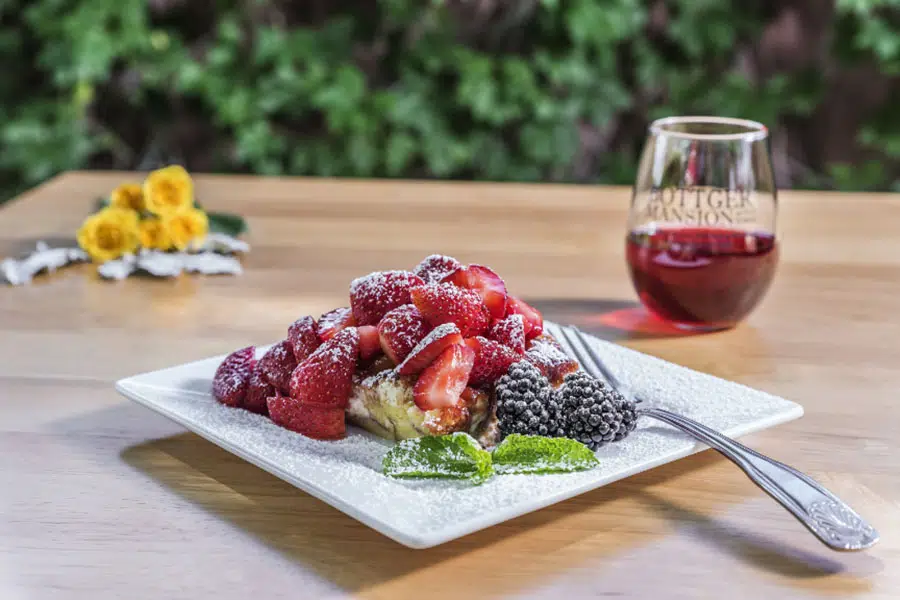 Of course, those people skills and problem-solving skills are just as important. The Hiatts love that every day is different and turning on a dime is the rule. One small problem can throw a wrench into your whole day, they say. "Something breaks, a new guest is checking in, and you're full. What do you do? You'd better be able to figure out solutions quickly," Steve adds.
The fast pace of every day is part of the reason the Hiatts remain the Bottger's proprietors. That's also why both of them are actively involved in industry and travel associations in Albuquerque, across New Mexico and nationally. "Most innkeepers are involved with their local community in some way. When their local communities succeed, they succeed."
BOTTGER MANSION OF OLD TOWN • Kathy and Steve Hiatt
110 San Felipe Street, NW • Albuquerque, NM 87104 • 505-539-2093
www.bottger.com • info@bottger.com
Facebook: BottgerMansion • Instagram: @BottgerMansion • Twitter: @bottger