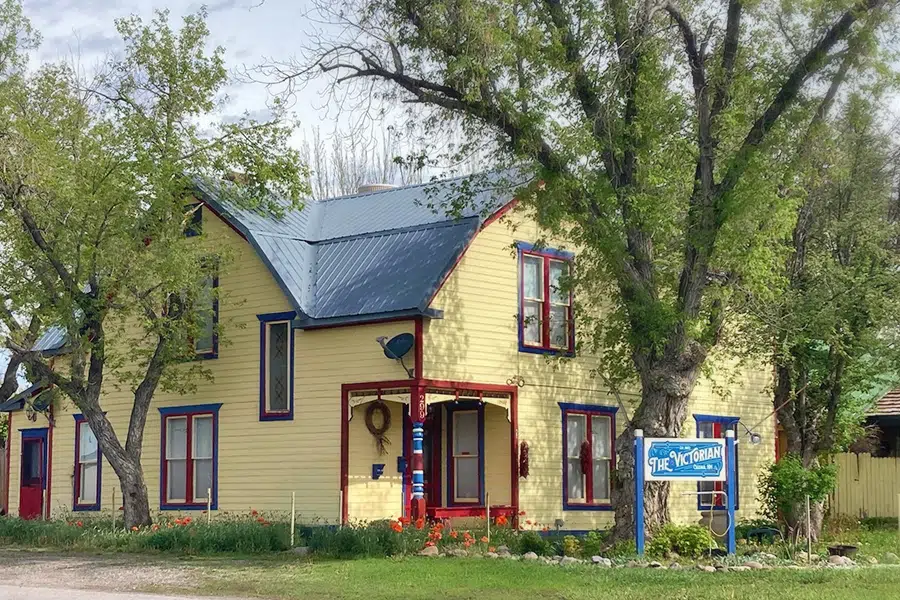 Railroads are in his blood and under his fingernails, says John Bush, who with his wife Veronica, own and operate The Victorian Chama Bed & Breakfast Not only did John retire in 2020 as President/General Manager of the Cumbres and Toltec Scenic Railroad, he previously served as the attraction's Chief Mechanical Officer many years before. Veronica managed the railroad's marketing.
The Bush's adventures with innkeeping in Chama actually started long before they opened the Victorian. They also ran a bed and breakfast in Chama in the 1990s – Bush's Bunk and Beans – a reference to eating on the railroad, called "going to beans." Even before that, though, with a shortage of lodgings, their fairly good-sized home, and natural affinity for entertaining, the Bushes would invite visitors coming to ride the train to their home for breakfast, to rub shoulders with railroad employees. "This up-close-and-personal experience is part the appeal to us as innkeepers. Now at the Victorian, we get to experience the other side – a large part of our customer base is people who are aficionados of railroading," says John.
Both Denver natives, John and Veronica love to share their over 40 years of amazing stories of railroads in Colorado, California, Alaska, and New Mexico – all places John's career has taken him – with their Chama guests. Veronica's outgoing personality – as a theater director and performer – and her continued coordination of group travel and special events ensures that visitors are engaged with local Northern New Mexico and Southern Colorado culture and history.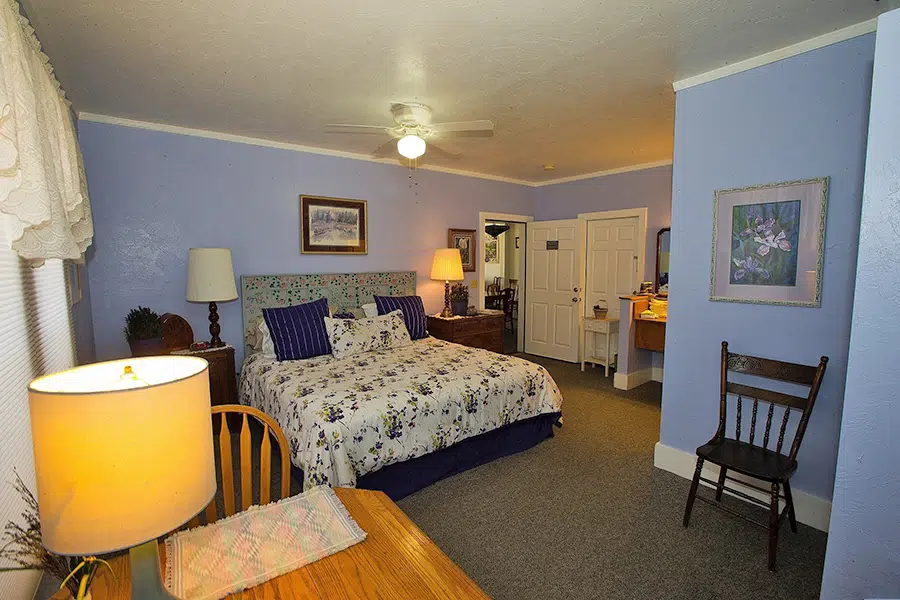 A career change to be superintendent of the White Pass and Yukon Route Railroad took them from Chama to Skagway, Alaska. Another move to California, this time to work for the Roaring Camp and Big Trees Narrow Gauge Railroad near Santa Cruz, proved to be a 10-year waystation before John was hired back at the Cumbres & Toltec.
"I'd always liked the house called Gandy Dancer," says Veronica, of the Chama property they renamed The Victorian. "Eventually, the house ended up for sale by an agent, and we swooped in."
This was mid-2020. The couple spent about a year renovating the property, rethinking the bed and breakfast's branding, and filling the house with their own antique furniture before welcoming The Victorian's first guests in May 2021. "Funny how all this used furniture from the beginning of our marriage has turned into antiques, kind of like how a caterpillar spins a cocoon and transforms into butterfly," Veronica says. "We've moved it around from Colorado to Alaska to California and back again to Chama."
Though he is retired from the Cumbres & Toltec, John remains involved with all things train. He's president of the Tracks Across Borders Scenic and Historic Byway volunteer group and serves as an advisor for the Colorado Railroad Museum.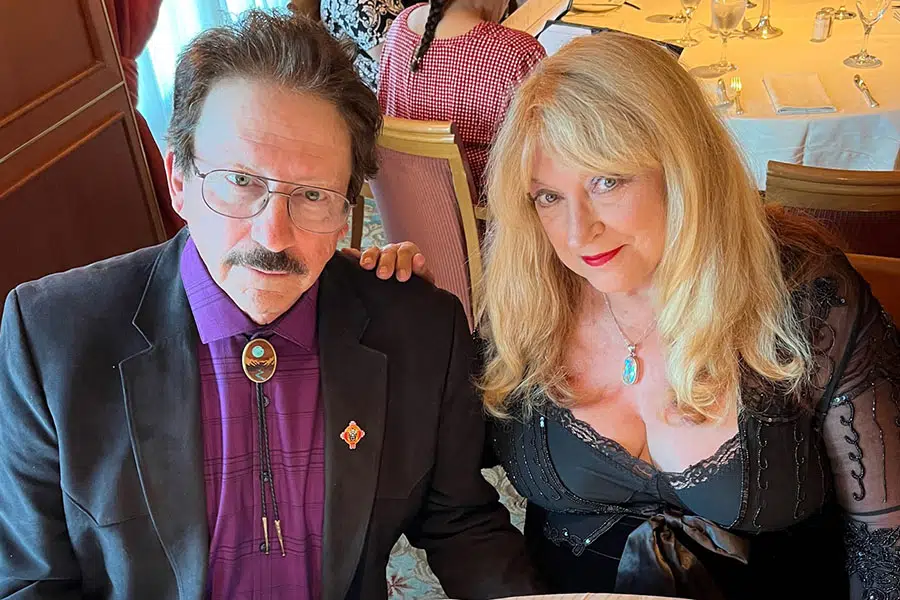 Ever the theater producer, Veronica has plans for entertainment on the Victorian's deck, and sees the innkeeping profession as a way to set the stage for guests. She also serves on the North Central Advisory Board for the New Mexico Dept. of Tourism.
"We both like to cook, love dishes and stemware and food, and eating with the guests if they want us to. We're storytellers and enjoy sharing our town's finest tales with everyone. Guests at bed and breakfasts are always interesting people, with interesting backstories we love to hear. It's spiritually satisfying to us," she adds.
THE VICTORIAN CHAMA B&B • Veronica and John Bush
299 Maple Avenue  •  Chama, NM 87520  •  575-756-2675
www.thevictorianchama.com  •  thevictorianchama@gmail.com
Facebook: thevictorianchama • Instagram: #thevictorianchama